Capacity Management consultants have helped build some of the best practices nationwide for over thirty years. We have helped thousands of practices double in size and profitability. At Capacity Management, you are assured that you are working with top notch consultants and trainers who have an in-depth understanding of your profession. Our systems, diagnostics, coaching, and work ethic are unparalleled in helping you build the practice you've always wanted.
At Capacity Management, we have a proven track record of increasing profitability. We have been in thousands of practices, so we know what works. Our approach is business oriented and dedicated to improving your bottom line. On average, our clients have enjoyed a 40% increase in collections the first year they work with Capacity Management. Our consultants are known for cutting to the real issues in practice development and removing the underlying cause, not just the symptom. Skilled at identifying personal and practice blockages, we build practices without resorting to gimmicks and false motivation. Our consulting services are not based on "be like me" management, but the individual needs and goals of each Doctor. We go beyond the cookie cutter consulting model which is all too common in today's consulting market.
FREE CONSULTATION
Capacity Management Team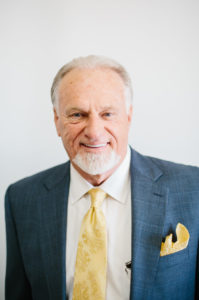 Greg Jack: Founder/Consultant:
 Throughout his 30 years in the consulting industry, Greg Jack had a passion for marketing and practice "systems". Early in his career, Greg understood how crucial new patients are to growing a practice and was a pioneer in developing the systems needed to accomplish this. As an result, he has helped a wide range of practices throughout the united states develop marketing programs t deliver the new patients they need.
Greg also has an eye for the interior workings of a dental office. He often can quickly find the route causes that affect a practice's profitability and production. He has assisted other consulting firms develop successful marketing and consulting programs that are still being used today. Greg created many of the concepts that are now considered indispensible in running successful practices and remains on the cutting edge of high growth consulting.Greg is an expert in practices diagnostics, communication skills, and end results. " The Doctor's Doctor for Practice Building".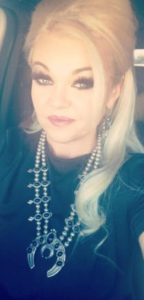 McKenna McKinnon: Office Manager/Human Resources 
McKenna has since been a valuable team member of Capacity Management for the past 17 years. She started Working with Capacity Management in high school learning organization, customer service, filing and systems.  Since then her determination and willingness to learn has brought her to wear many hats contributing to all aspects of Capacity Management, where she is now leading the team. McKenna is dedicated to learning about the latest advancements in dentistry and incorporating them into our clients practices. She continuously attends classes, seminars and conferences while she works towards her Marketing Degree.  Her motto for Capacity Managements Direct Mail Marketing is "Truly successful direct mail is targeted, it says something in a way that's both Powerful and Memorable, and talks directly to the customer."
McKenna and her Husband live on a ranch in San Tan Valley with their three handsome little boys and one mischievous French bulldog, Pip. She volunteers many hours as a Rodeo Queen Coordinator helping and mentoring new young Rodeo Queens in the PRCA Rodeo. When She is not at the office, McKenna enjoys riding horses, traveling, camping with her boys and country dancing.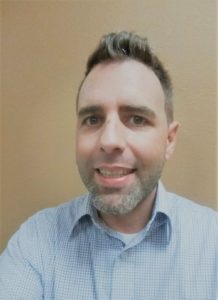 Kyle Warren: Director Of Marketing
Kyle has worked in Sales and Marketing for over 12 years. His experience in multiple industries have propelled him into his professional career as a "Marketing Guru". His understanding of technology and staying ahead of the curve is what separates him from the majority of marketing strategist. Kyle is originally from Palo Alto California, where he is very well known in the community with his experience in volunteering and coaching. He enjoys Golf and Scuba Diving and travel.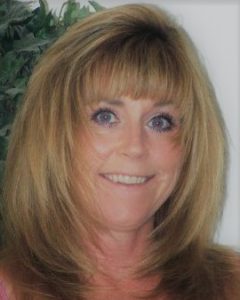 Lisa Mitchell: Executive Administrative Assistant
Lisa Mitchell is a seasoned Executive Assistant with over 15 years in the field.  She has extensive experience with all administrative tasks, including scheduling, travel and accounting.  Having held positions in the medical, real estate and education industries, Lisa is able to tailor her skills to meet the needs of a variety of clients.  She has increased efficiency in many of her assigned roles and has developed several successful student training materials and employee development programs.  Lisa is able to interact directly with potential and existing clients, and has increased client satisfaction and retention ratings with several companies.
In addition to her duties as an Executive Assistant, Lisa is a member of the Executive Assistant Professional Organization and is also active in her community.
GIVING BACK
We encourage all dentists to donate their time, skills, and talent in dentistry to help children in need.
For over 23 years, Dr. Tozzer's foundation, Dental Care for Children, has provided more than $7.5 million in free services to over 17,300 patients in eight countries. To see more, please click on the link below: